We woke up earlier than we usually do on a Sunday. My husband was excited for our comicon day trip; I wanted to allow time to stop for coffee. He was ready to go at 7:00 am, even though he told me the night before he wanted to leave "a little before 8:00." We left the house with plenty of time to stop (7:35 was all the longer he could stall) so we started the day at our favorite sci-fi themed donut shop.
On the drive to the convention center, we listened to
Dr Horrible's Sing Along Blog
, to get us in the mood. "Everyone's a Hero" is my favorite song.
The convention center was busy, but not overflowing like it was the first two days of comicon, according to news reports. We met two of my brothers there. Hubbins had some serious shopping to do (all the vendors want to get rid of their inventory on the last day, you know). So I spent time browsing with these two handsome gentlemen.
People in costumes were very willing to pose for photos

I took the sketch in front that says "Batman was here"
A very tiny Jawa looking at toys
Contrary to popular belief (held by me) there was no single stereo-type present. I remembered that the event was described as the "Premiere Comic Book and Pop Culture Convention," so the appeal was widespread.
Imagine my surprise when I felt right at home.
I expected the majority of attendees to be basement-dwelling, computer-game-playing, movie-quoting, social-skill-lacking teenage boys. I expected to have some fantastical counter-cultural experiences. I worried about conversations in Klingon without a translator. I was afraid of what might happen when thousands of awkward people got together. Would fight or flight instincts be triggered? Would they stampede?
Nobody stampeded. (Although, at 10 am sharp, the organizers let all the vendors know via public address system "we're opening the doors!" and someone played the familiar "start the races!" song on a trumpet. I didn't expect live music.)
Everywhere I looked vendors were selling witty T shirts and mouse pads and laptop decals.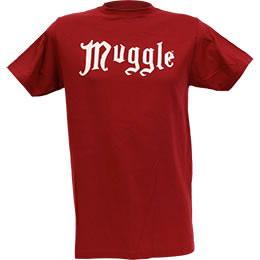 "Nerd" isn't a subculture, or a minority, or an affliction. It's a celebrated social status. The jargon was specialized, the inside jokes were nuanced, and most of it went right over my head. But there was a lot of personal pride in that convention center. I recognized the sense of accomplishment and community. The emphasis was on achievement: high scores, intricate artwork, replicas, and collections. The mood was cheerful and congratulatory. And everyone had a "team:" DC, Marvel, Dark Horse comics; zombies; steampunk; anime; Buffy; Star Wars; Star Trek; every subcategory was represented, including the good guys and the bad guys.
Hubbins told me he almost saw an epic battle take place. A tiny Darth Vader (a 4 or 5 year old in full costume) with an oversize helmet and light saber was walking with his parents, when a tiny Jedi walked by with his parents. The Jedi took his role very seriously, and without provocation, lunged at Darth Vader. Darth was goofing around, and didn't see Jedi coming. The parents intervened before things got ugly, but had to drag the little Jedi away from the altercation.
In my last post, I mentioned the
501st Legion
. Well. They were, by far, my favorite. They win the prize for most accessible, friendliest, nerdiest, coolest part of my day.
They had a photo station set up with a movie-photo backdrop. Various characters posed for a professional photo for a $5 donation to charity. The "extras" in costume wandered around for photos too.

Me and scout

Me and pilot
The caution tape behind us says "Imperial Occupied Zone"
My brother had his picture taken with the stars from Boondock Saints, Hubbins found some great deals, and my brothers and I were inspired by the skill and gumption of self-marketing artists and enthusiasts.
There was little bit of everything in the way of art at the convention. I steered clear of the really gory, sexual, or absurd stuff (of which there was 'lots) but I took business cards from all these artists. I've brazenly copied and pasted these pictures, so follow the links and check out their work. Some very cool stuff.



I had a great time. I could have stayed longer. We're already planning next year's expedition. Maybe we'll come up with our own costumes.
But nothing can top this: